From lighting and heating to the blinds, nowadays anything can be controlled or monitored in a building. Currently, the DALI protocol is the most frequently used lighting control method, while KNX is the only home and building control standard running global certification schemes. However, when integrating DALI in KNX systems several issues arise.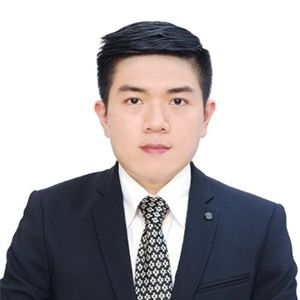 ''One of these issues concerns the need for a KNX to DALI gateway device, which increases costs,'' says Albert Hsu, product specialist at MEAN WELL Europe. Hsu also mentions the compatibility issue between DALI gateways and drivers of different brands and the increased installation time required to connect a DALI LED-driver via KNX to a DALI gateway.
To make energy management easier, Hsu introduces a new lighting control method, via KNX control gear instead of DALI, in a free workshop during LED + Elektro. ''With this method users do not need to have a KNX to DALI gateway or any DALI or software knowledge,'' Hsu explains. An added advantage, according to the product specialist, is that KNX supports a wide range of system control demands in a building, while DALI mainly focusses on lighting control.
''The workshop is specifically useful for people experiencing difficulties when integrating DALI in KNX building control systems,'' Hsu clarifies. Still, being able to control lighting in building management systems is increasingly becoming more important. Therefore, anyone with an interest in building automation can gain from this workshop.
Besides a PowerPoint presentation, Hsu will also demonstrate this KNX direct lighting control solution with a demo kit. The workshop takes place at 11.45am on Thursday November 14th in the Elektro-workshop area. After being enthused by Hsu's presentation, you can visit Koning & Hartman in stand D5 where several KNX building automation solutions are shown.