Why exhibit?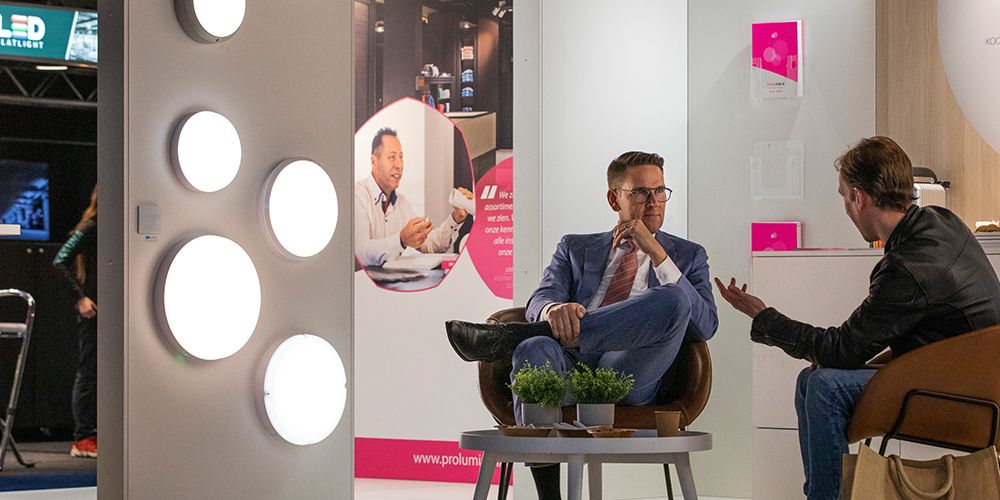 A new platform for the Dutch electrical engineering and lighting sector
The electrical engineering sector is more dynamic than ever; new products, new technologies and new applications follow each other up at lightning speed. With that in mind, a clear overview and efficient information become increasingly important.
That is why the electrical engineering sector deserves an innovative platform where manufacturers, importers, agents and wholesalers can present their product and service portfolio. A platform where installers, architects and end users are able to inform you efficiently about the latest products and developments live and online.
We are going to market this new platform under the name LED + Elektrotechniek. Its core is a trade fair 3.0 in which the power of human contact is reinforced and substantiated by targeted market and marketing data; this online platform will be available for 365 days a year.
Take part in LED + Elektrotechniek now
What is LED + Elektrotechniek?
LED + Elektrotechniek stems from the successful trade fair Led + Elektro, which has already seen six editions. LED + Elektrotechniek, however, is bigger and broader with a minimum of 120 exhibitors, 14,000 m2 gross stand area and at least 9,000 installers, architects, wholesalers and other professionals who visit the fair during 2 days in November.
And an online platform where you are visible for 365 days and where you can post new products, videos, job offers and news items.
Exhibit at LED + Elektrotechniek, reach your target groups and generate valuable leads. Prominent companies precede you, be part of the future!
Dates
Wednesday the 3rd of November 2021: 10:00 - 20:00
Thursday the 4th of November 2021: 10:00 - 17:00